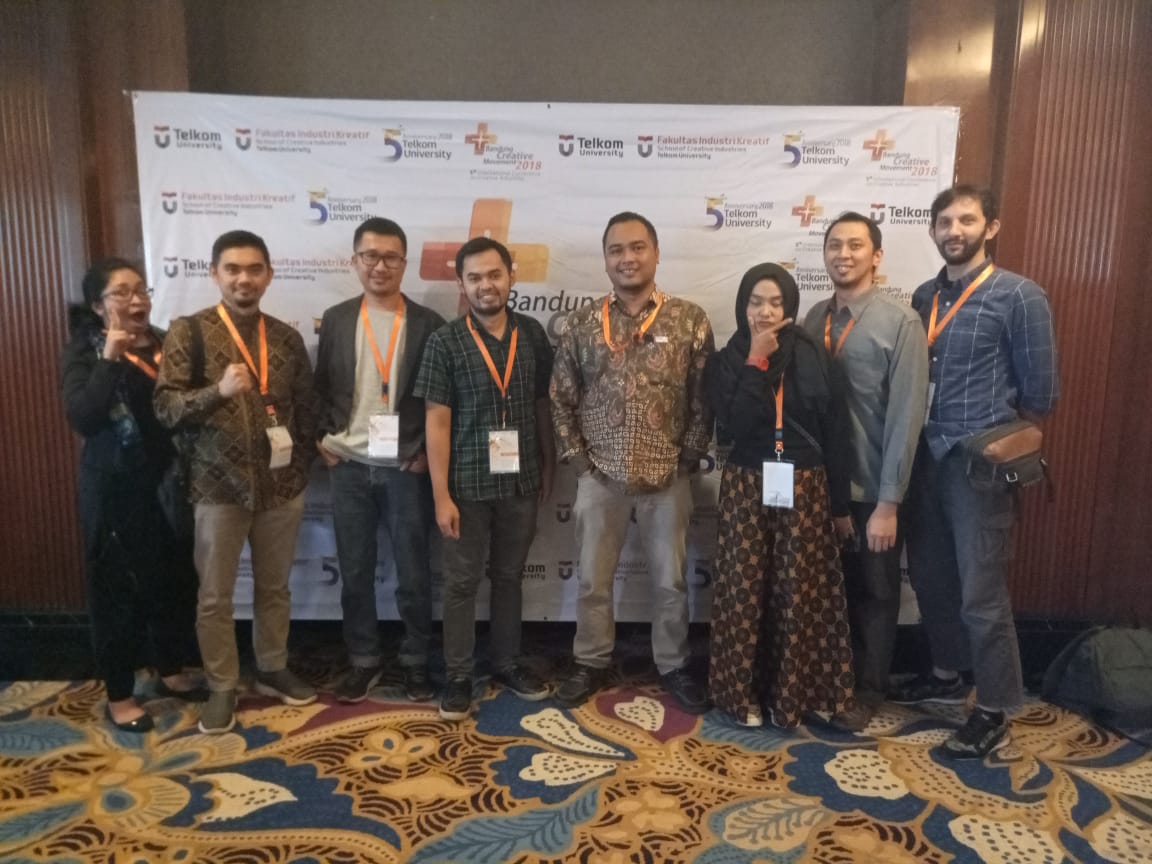 Meramaikan Dengan Menjadi Penulis Pada Event Bandung Creative Movement 2018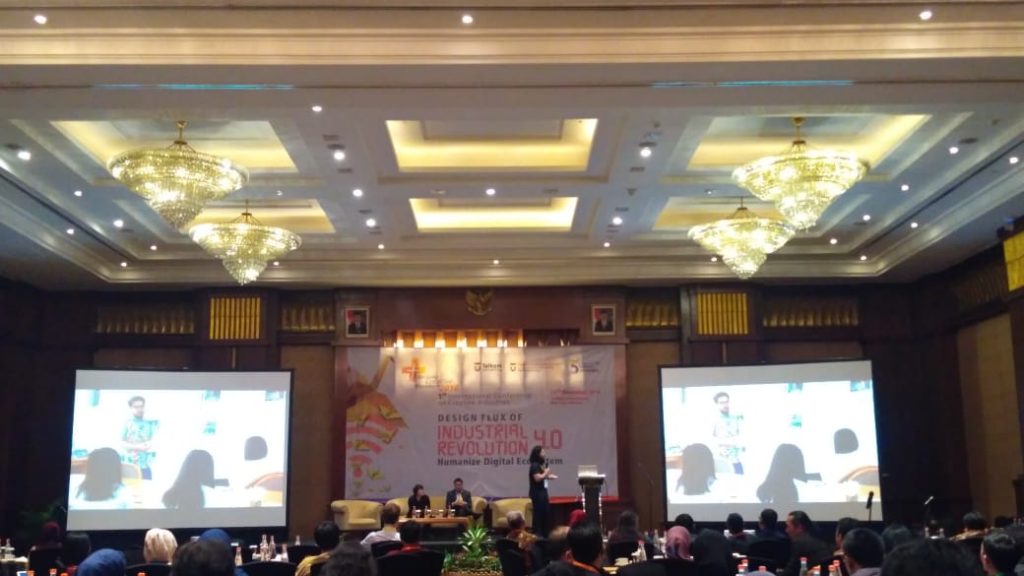 Bandung (12/11/2018)- Bandung Creative Movement 2018 dengan tema Industrial Revolution 4.0 merupakan event tahunan berkelas internasional, acara ini diadakan oleh Fakultas Industri Kreatif Telkom University yang diadakan di hotel el-royale.Dibuka oleh Gubernur Jawa Barat Bapak Ridwan Kamil ST. MuD dan Dekan Fakultas Industri Kreatif Telkom University Dr. Didit Widiatmoko.S. Drs. MSn, adapun nara sumber Dr. Alejandro Moreno (applied computer vision Researcher Saxion University Nedherlands),  Sarah Anais Andrieu (Researcher EHESS. Eccole desHautes Etudes en Sciences Sociates Frances),  David Bangun MEE (Director of Digital & Strategic Portofolio PT Telkom Indonesia), Januar Nugroho Phd (The presidential staff office of the Republic of Indonesia), Prof. Sheng-Hung Lee (Shanghai Institute of Visual Art), Pete Overy (Designingagency -former Managing Director IDEO Singapore).
Bandung Creative Movement terindex thomson reuters dan Atlantis Press, sejumlah dosen dari prodi industrial design ikut meramaikan dengan menjadi penulis di event ini, tidak hanya itu sebagian dosen menjadi kepanitian. adanya event ini menjadi acuan untuk lebih terpacu dalam pengajaran, pengabidan masyarakat penelitian, penulisan karya ilmiah untuk dipublikasikan.